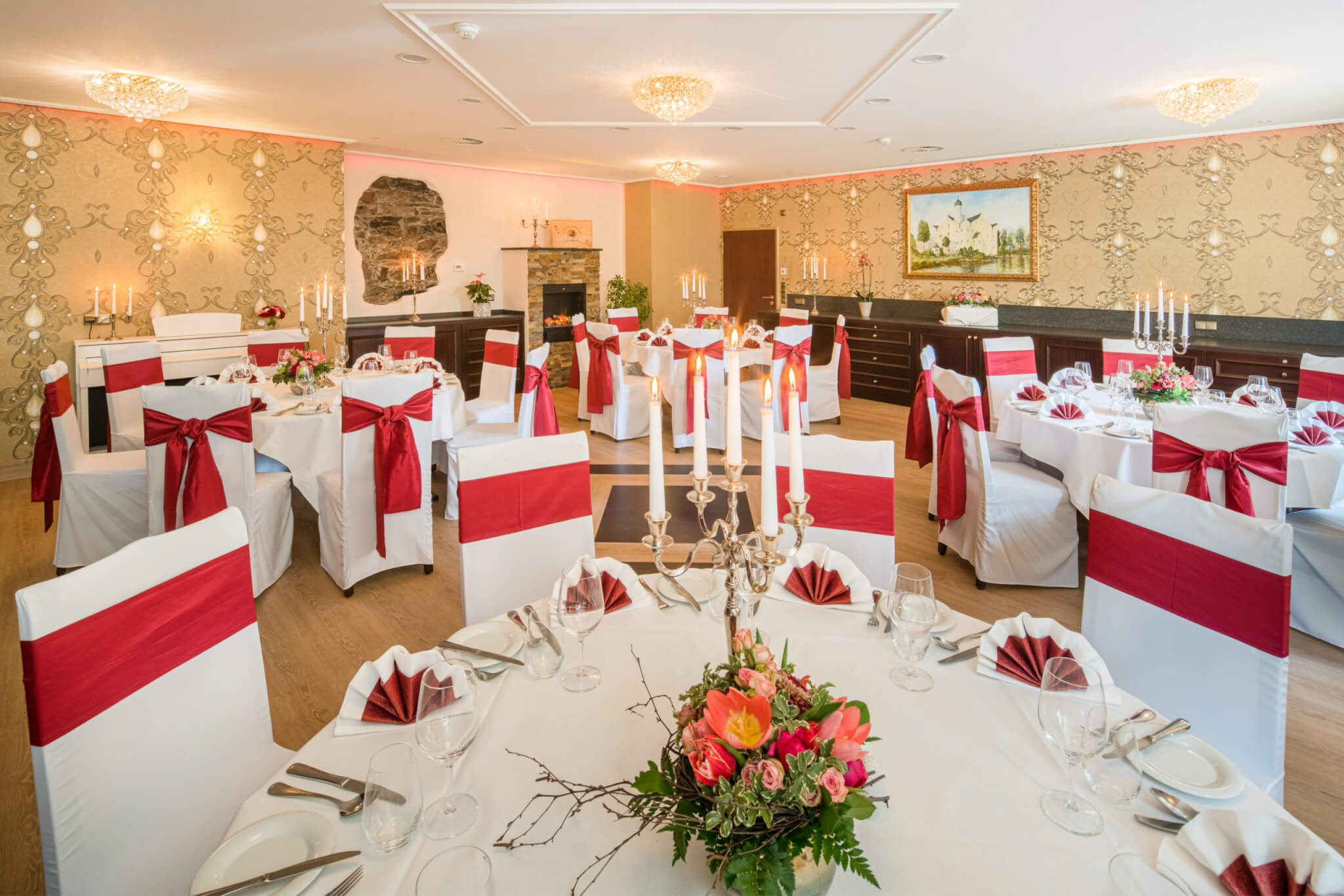 The area of the castle is one the most liked and romantic places of wedding in the Saxony region. Also really appreciate as places of celebration for your relatives. The extraordinarily romantic flair of the complex combined with the very pleasant locations will occure you beautiful moments and memories, such as the registry office in the castle. The large park will insure you the best pictures. The inner courtyard will be perfect for champagn receptions (after the YES moment) and last but not least the castle hotel will offer you a lot of possibilities to make your celebration an all-round a successful experience.
We have different possibilty of rooms for your party:
"Salon von Taube" / "Salon of doves" with its small terrace
The vault restaurant
The castle café – with view of the castle and the courtyard
The restaurant "Torwache"
A lot of different possibilities for everybody and for every size.
Please do not hesitate to contact us, we will make you an individual offer.
If you want to book the rooms exclusively, you will have to pay a rent for the room.
The hotel has 47 rooms and 2 wedding suites. Your guests will have the opportunity to enjoy the comfort of the house.
For the bride and the groom, you can of course choose one of the two wedding suites :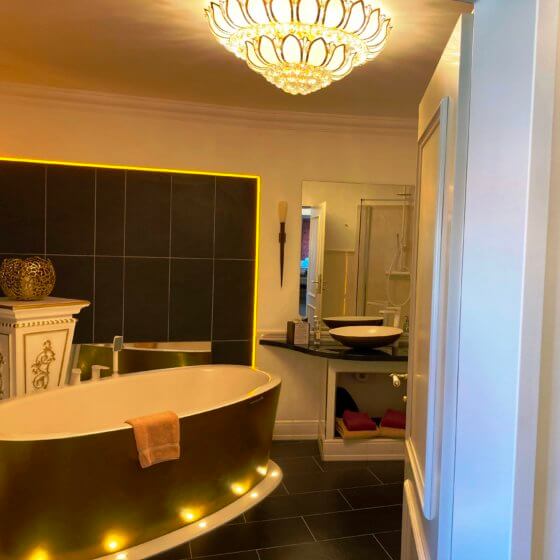 Contact person
from you first request to the end of your celebration… we make almost every special wishes possible! Your party will be perfectly coordinate – so you can relax and enjoy this special day.
you can contact Mrs Jacqueline Wanke per phone
Civil registry office in the water castle of Klaffenbach