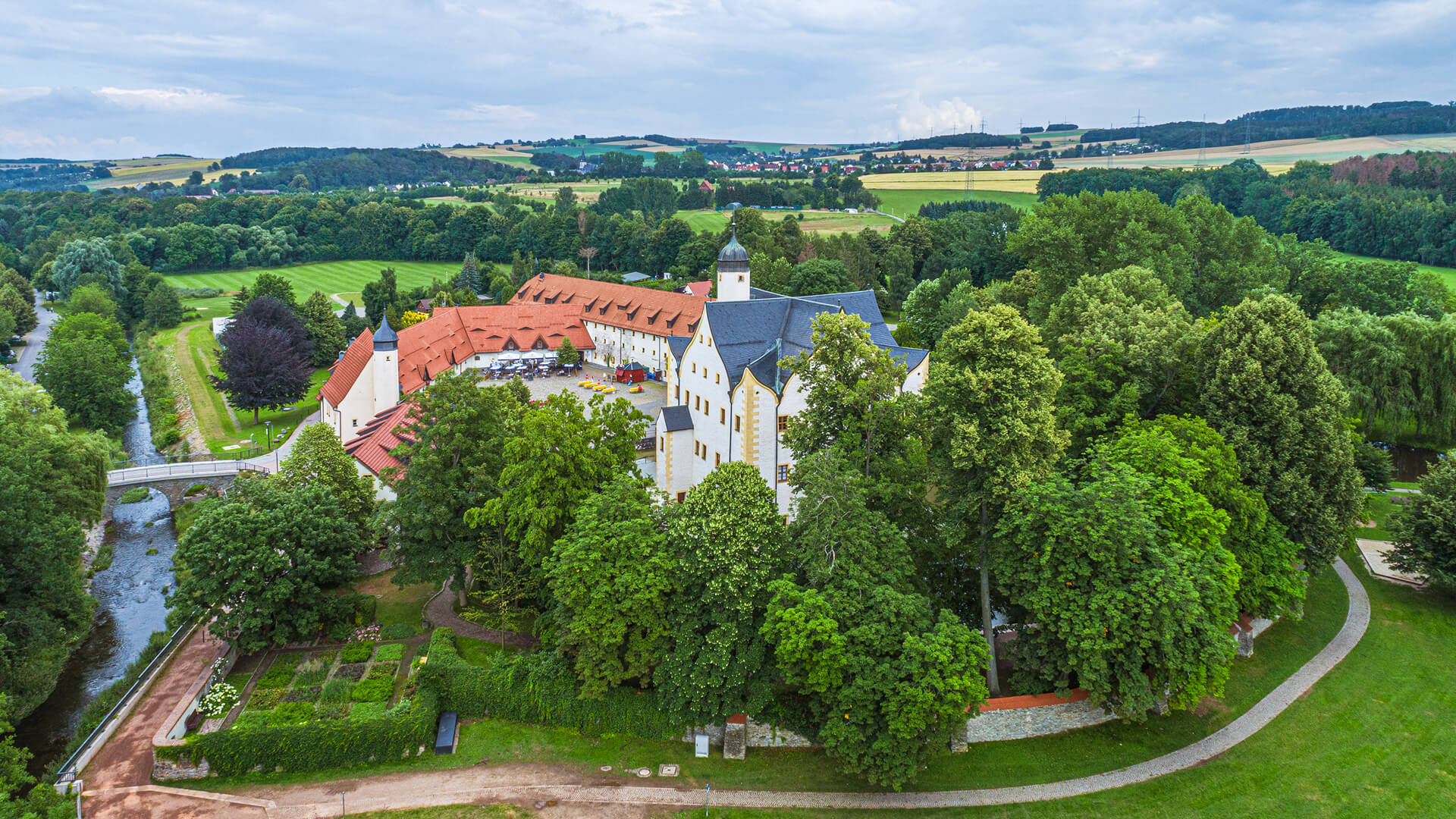 Castle hotel of Klaffenbach
by the moated castle of Chemnitz, Germany
★★★★
Your hotel in Chemnitz
Tradition and modernity
In the south corner of Chemnitz is situated the castle hotel of Klaffenbach at the door of the Erzgebirge region in Germany. Where History meets modern, you will live a truly experience of relaxation. Also available for your family celebrations, your business meetings and everything in between. You will enjoy the background of the moated castle of Klaffenbach. A piece of History. A lot of culture.
Comfortable rooms and suites. Rustic restaurants. Modern business rooms. A time of freedom, near the golf course of Chemnitz. Experience a refreshingly romantic moment all year long.
Be our guest – whether for private moments or for business trips
Our house –
The most beautiful side of Chemnitz
The hotel offers you the best service of the region. A unique atmosphere is provided by our main restaurant with its old vaults, its wine house and its fire place. In the area of the castle, you have also the possibility to eat at our second restaurant, The Gaststube Torwache, more rustical. Our Café and its beautiful terrace complete the gastronomic offer of our hotel. Thanks to the landscape of the moated castle of Klaffenbach, you will have the chance to rest in the middle of the green nature and its historic ambience. The castle with its unparalleled remarkable architecture curves, will also give you a unique cultural moment. All-in-all a few minutes drive away from the city-center of Chemnitz.
A total of 49 guest rooms is awaiting you, including 7 single rooms, 37 double rooms, 3 multi-bed rooms and 2 wedding suites. Provided with every facilities such as Wi-Fi, minibar, bathroom, toilet, hair dryer, modern LCD-TV, telephone and various "SKY" channels.
240 seats are available in our 3 restaurants, a reception-bar and the wedding room Salon von Taube, as well as a beer garden.
5 business and banquet rooms for 12 till 115 people. New technology and modern renovated rooms will be perfect for your meetings. Seminar oriented, fare prices.
In the castle area: exhibitions, silversmiths, artist studios, concerts, events, golf course, children's playground, park.
Directly next to the hotel: 18-hole-golf-course, Horses park (200 meters), castle parc, children playground
Free parking places for your car as well as E-stations and 5 free bus parking places are available
various special offers
The next events in our hotel
There are no upcoming events at this time.
Book a voucher!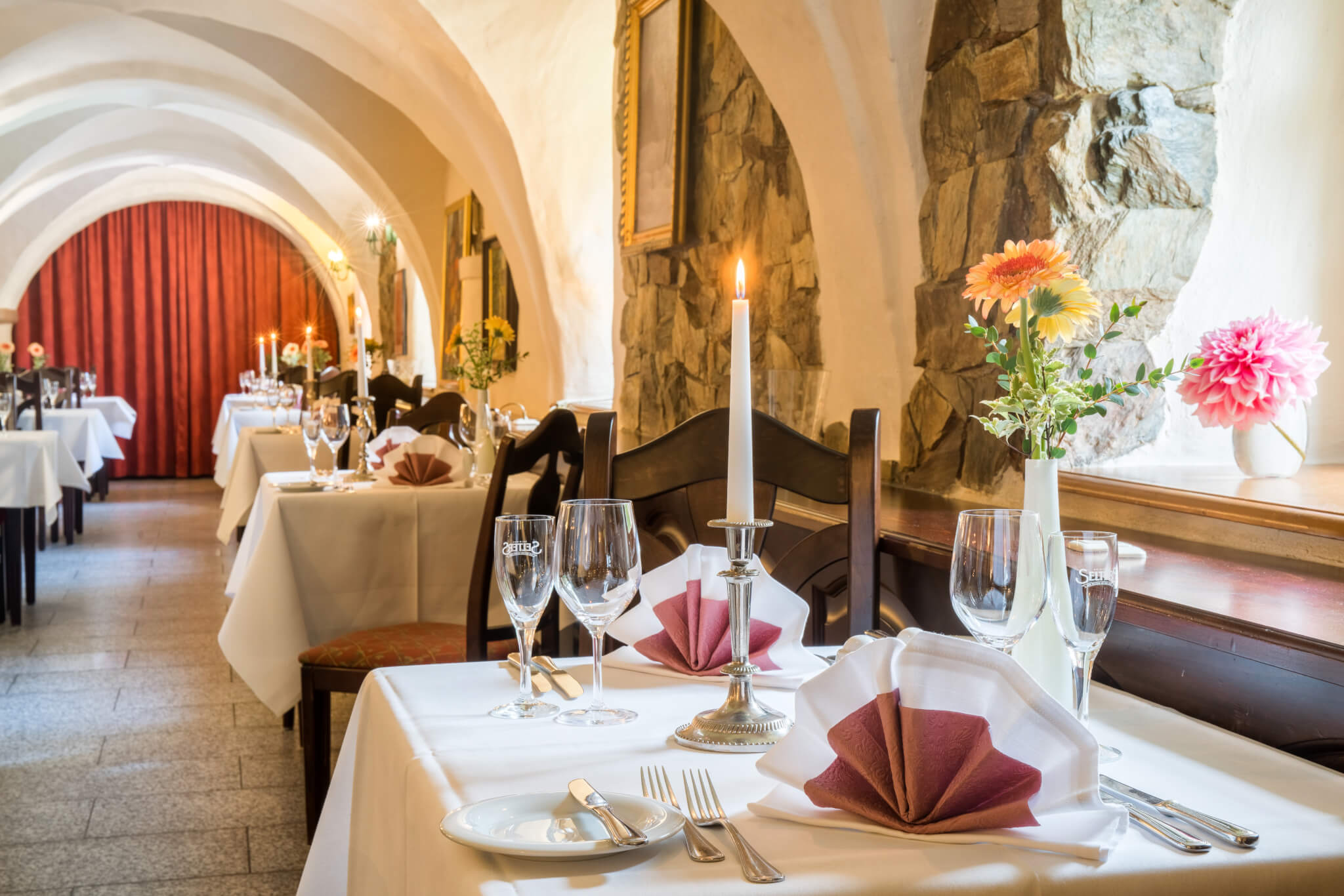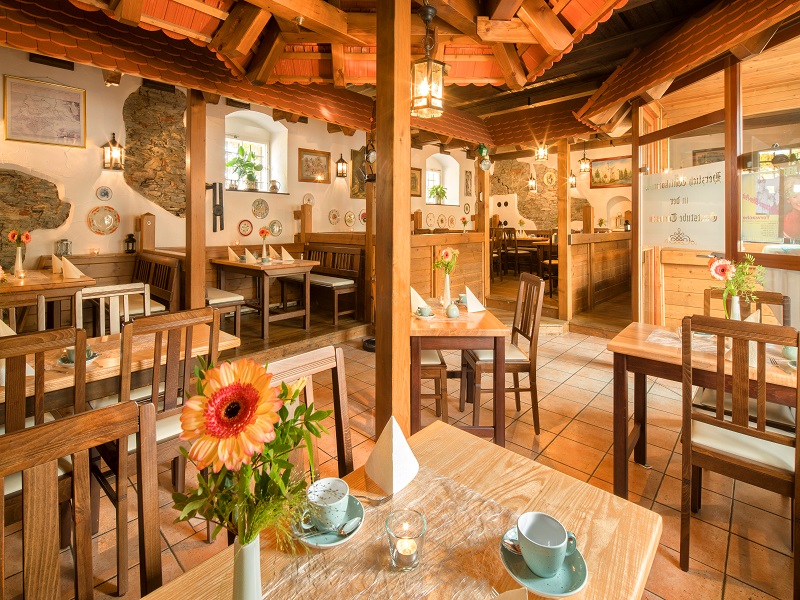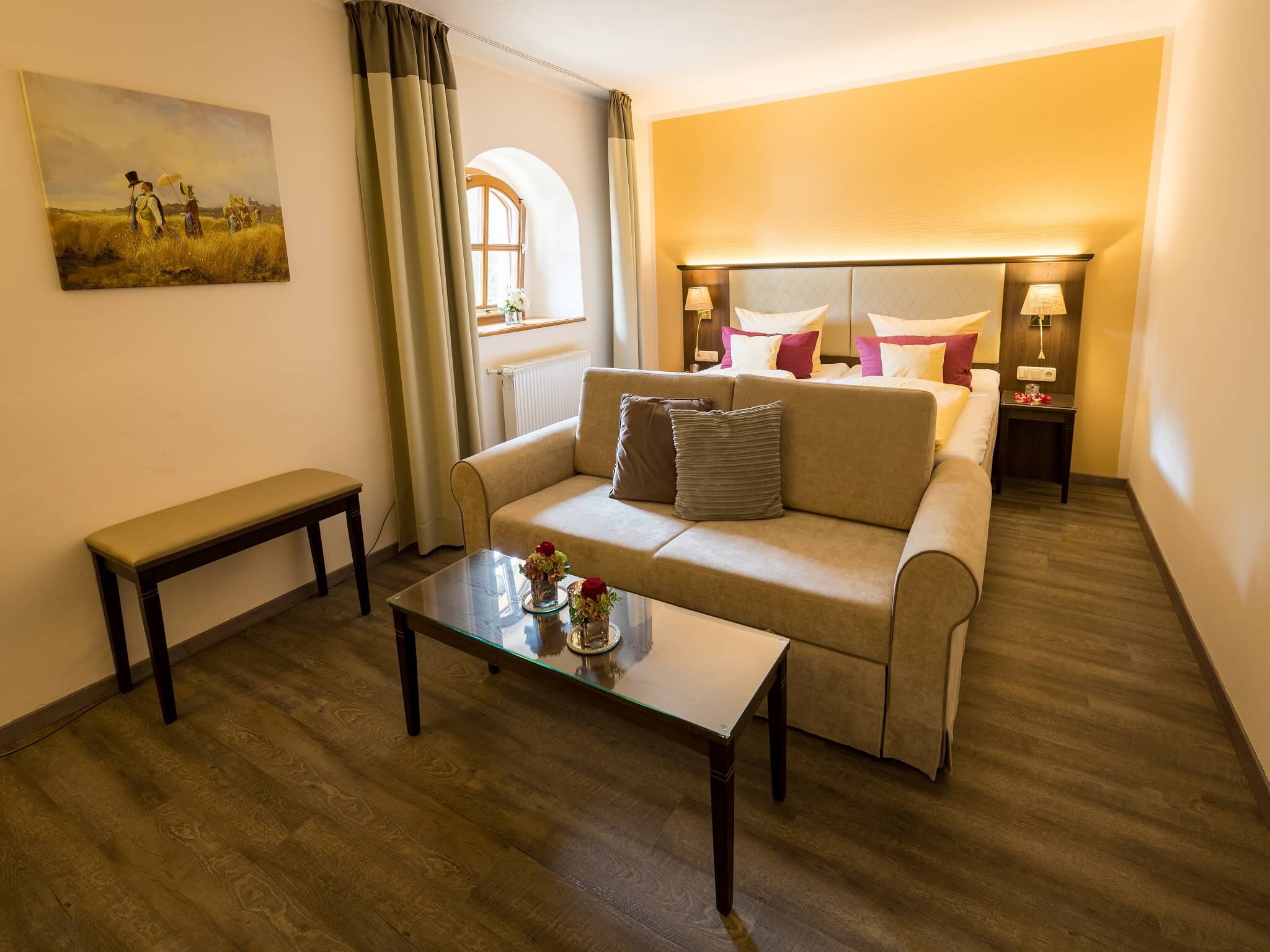 A nice gift idea – individual and fast delivered
We would be happy to create your very individual voucher – for every occasion.
Vouchers for our restaurants or our special event in the area of the castle can be anytime ordered – either with or without appointment!
You can order your voucher and pay directly online. Two possibilities:
per invoice
You will get an email from us if you choose this payment way, with the invoice of your booked voucher. You can then transfer the amount of the invoice – after your payment, you will receive the voucher at your private address.
per PayPal
You will be redirected to the Paypal page – where you can make the payment without opening a PayPal account. The booked voucher will afterwards directly be sent at your private address.
You can book vouchers with a click on the link below:
and